The town of Havana was a Caribbean Union town before the 1/10/2014 reset.
Havana
Source: Aj

Some attributes

Nation
Caribbean Union
King (Mayor)
Au4
Foundation
Unknown
Location
NE Cuba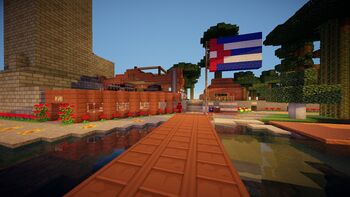 Buildings and monuments
Edit
The town was a middle size town near the sea. This town was famous because the different sport courts, with a real size, including:
Football
Basketball
Hockey
It also featured a developed university, the Havana University, and military infrastructure, but was mostly a low-lying, suburban town.
Havana was independently organized into a Statist Socialist economy locally, with all natural resources shared within the town.
Havana was to host of the Burrito Drug Company until it outsourced to Vault15.
Havana hosted many world spectacles for its small size, including the most famous Cuban War.