Iberian Empire was an imperialistic town in Europe. It's a part of The European Union, and it's its capital. The town has a huge area but only some buildings. It lies in Spain, Portugal, Morocco, Western Algieria and Southern France. There's a Gibraltar Gate between Spain and Morocco. Its mayor is xexekeli.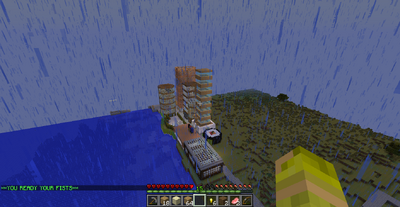 The capital of Iberian Empire was Lisbon orto Street, Embassy Street and a part of Dagt Street. are located in the ancient part of the town. The rest of Dagt Street, Belem Street, Holy Street, New Madrid Street, Peace Street and Casablanca Street are located in the modern part of the town. Dagt Street quits Lisbon and links with Corsica, being a part of Iberian Empire.
Ancient part
Edit
The Main Square has an info panel on its center, with a fountain, with Town Hall of Lisbon. It has also the Statue of Peace and a Sea Lantern. The Porto Street contains the Royal Fencing Club, the Embassy Street contains embassies of:

The part of Dagt Street located in Ancient part contains faces of Town Hall and Royal Fencing Club, and also the Iberian Empire's Horseriding Club.
Modern part
Edit
The Dagt Street in Modern Part contains:
Other modern part's streets contained only faces of other buildings, which entrance was at Dagt Street.
The ruins of Casablanca, Lyon, Amaredes and Algier were located in the Iberian Empire's territory.
Independent Towns
Edit
Bordeaux, Marseille and Old Madrid were surrounded by Iberian Empire's territory, but there were independent of it.